The 2012 U-19 World Cup kicks off in Australia on August 11. The U-19 tournament has given India a number of cricketers who have gone on to represent the country with distinction. A couple of senior Indian cricketers have alsorecently acknowledged the role the U-19 World Cup has played in shaping the future of a number of Indian cricketers. In this piece, we look back at some of the heroes the U-19 World Cup has given us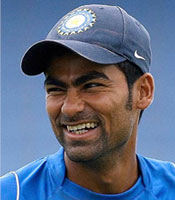 Mohammad Kaif: The thinly-build cricketer led India to victory in the 2000 U-19 World Cup. He led the side with aggression and batted with fluency as well. His excellent fielding also lifted the side. Kaif's qualities gave him a ticket to international cricket rather soon. He began brilliantly, winning India that unforgettable Natwest final at Lord's in 2002. His fielding was electrifying for most part of his career in international. Somewhere along the line, he lost his form, and was unlucky not to be selected in spite of coming up with the goods despite receiving only limited opportunities. His chances of making an international comeback seem slim. So far, he has played 125 ODIs, scoring over 2700 runs at an average of 32. In Tests, he has managed only 624 runs in 13 matches.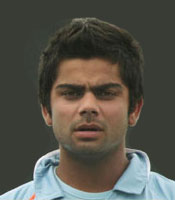 Virat Kohli: Like Kaif, Kohli led India to the U-19 World Cup in 2008. He played a significant role with the bat, and his overall captaincy was also impressive. Kohli is among the few who have made the seamless transformation from U-19 World Cup to international cricket. Thirteen centuries in 86 innings is an achievement very few can match at the international level. For sure, the U-19 level helped him in developing as a cricketer. However, he also needs to be credited for the way he has transformed himself into a quality cricketer. If indeed Kohli carries on in the same vein, he could end up being among the greats of the game.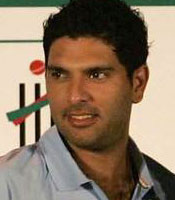 Yuvraj Singh: Along with Mohammad Kaif, the 2000 U-19 World Cup also gave India the unbelievably talented Yuvraj Singh. The hard-hitting left-hander smashed a number of balls out of the bowlers' sight during the tournament. Although Graeme Smith was the leading run-scorer during the event, it was Yuvraj Singh who walked away with the man of the tournament for his aggressive batting, which played a major role in India winning the trophy. Yuvraj went on to win the man of the tournament trophy in the 2011 World Cup as well, and established his credentials at the international level.
Virender Sehwag and Harbhajan Singh: Both represented India in the 1998 edition of the U-19 World Cup, and have since gone on to have successful international careers. While Sehwag has smashed two triple hundreds in Tests and a double century in ODIs, Harbhajan has picked up more than 400 Test wickets and over 250 one-day scalps.
--By A Cricket Analyst