Indian off-spinner Ravichandran Ashwin trapped Elgar lbw on 22 in the last session on Thursday. However, the Proteas skipper used the DRS and overturned the decision. A frustrated Indian camp make shocking comments following the decision, hinting that the host broadcaster was favoring the home team.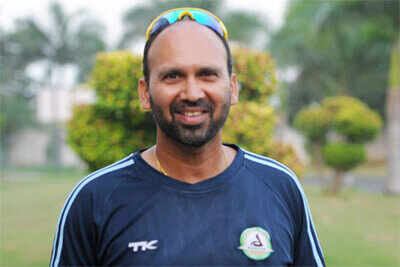 peaking at the end of the day's play, India's bowling coach stepped into damage control more. Mhambrey explained, "See, every individual out here is trying his best, and sometimes in moments like these people do say certain things... It's a game. I think it's fair if we just move on and let's not take it further. It just happens. [When] everyone is trying their best, emotions do come into play sometimes but let's sit back and think how we are going to go about tomorrow."
While Virat Kohli was heard taunting on the stump mic saying, "Certainly conducting a fair game here DRS", Ashwin agitated and said, "You should find better ways to win SuperSport". KL Rahul chipped in by commenting, "Whole country playing against eleven guys"
Mhambrey elaborated that it's up to the match referee to look into it and that India want to move on and try to win the Test. "We saw it, you saw it. I'll leave that to the match referee to have a look at it. There's nothing else that I can do or can comment on there. We've seen it all, just want to move on with the game now," he added
The former India pacer also shared his thoughts on Kohli's playing style, which has divided opinion. He said, "He is quite lively, that is how he likes to play his cricket. His energy rubs off onto the others and that is what you want from your captain."
About the Indian team, he added, "It is an experienced group. It is not about what kind of bowling or batting unit you have, after looking at the wicket, decisions are taken accordingly. You have to be prepared to bowl first or defend a small target. It is not about the fifth day, it is about the first day, you take a decision and then you back that decision."
Chasing 212, South Africa went to stumps well placed at 101 for 2 with Keegan Petersen unbeaten on 48
--By A Cricket Correspondent